Welcome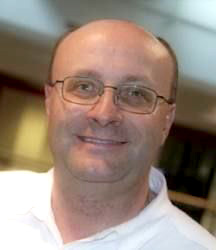 Dr. Roman Cech is Professor of Economics at Florida State College in Jacksonville. He received his economics education in Europe and in the United States.
After graduating from Economics University in Bratislava, Slovakia in 1987, Dr. Cech was an assistant professor of economics there for four years. After the fall of communism in Czechoslovakia, he received a Fulbright fellowship and spent one year as a visiting professor at the University of Virginia in 1991. He stayed at UVA as a graduate student and instructor of economics and earned his M.A. in 1995 and Ph.D. in 2001.
Between 2001 and 2003 Dr. Cech worked in Germany. As a member of the German Advisory Group, he advised the government of Ukraine on macroeconomic reforms of tax system, social security and budget. In 2003 Dr. Cech returned to the United States and held academic positions at Longwood University in Virginia and most recently at Florida State College in Jacksonville.